Counsellor Council of India Counselling Centre`s: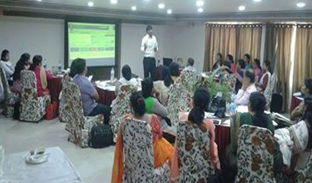 Counsellor Council of India state chapter associations serve as the state-level affiliates of CCI and represent the institutions of certified counselling centre that prepare counsellors within the state. Chapters provide expertise services for counsellor, educators or students to take a unified position on state-specific issues and to meet as partners or as responsible adversaries with the state departments, teachers' organizations, and other stakeholder groups. Chapters can also provide networking, service, and professional learning opportunities for counsellors, educators and students across the state.
The presidents or liaison representatives from these chapters are members of CCI's National Advisory Council. The primary purpose of CCI National Advisory Council is to serve as a collaborative network for chapter leaders across the states and to bring state-level perspectives to all CCI activities.