Partners/Members: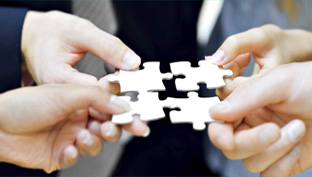 Become a Partner: Since 2004, our association for Counsellors has been working to develop counselling services nationwide. As a result counselling is now offered more widely throughout the nation. Counselling improves people's lives and can make a significant contribution to alleviating world difficulties. Now, delivering CCI's aims requires Time, Money and Hard Work. We require you to help us for this work and we would be grateful for your support. By becoming a Supporter your financial contribution will help us to:
Advocate: The counselling profession needs a strong and united voice. CCI utilises its consultative status with intergovernmental organisations including Government Bodies and United Nations Agencies (e.g. UNESCO, WHO, ILO) to strengthen counselling's position worldwide. We contribute to the high-level healthcare, and education, policy decisions that directly impact you and country.
Develop the Counselling profession internationally: In some countries there is very advanced counselling services available for all. CCI can help to establish International counselling structures and Association to match the standard worldwide.
Work with International NGOs: that send people to the world's problem areas (e.g. to help in the aftermath of terror and refugee catastrophes), in order to increase the role and contribution of counselling in Red Cross or other International support organization through Internship or exchange programme basis
Promote the Recognition of Counselling in your Country: CCI lobbies and influences governments and other International organisations to have counselling better recognised as a profession.
All support is gratefully received and can be made by any Nationalized Bank Transfer (Bank Details Below). Please mark donations "CCI Support".
Counselling Council of India
Bank Details:
Account Number:
IFSC Code:
Bank Account Number:

Thank you for your support.
If you are interested in other partnership possibilities please contact us.
Eligibility Criteria
Universities, College, Autonomous bodies and professional societies, which satisfy the following criteria, would be eligible for membership of CCI
They Should be Registered Associations of individuals / organizations.
They should have been in existence for a minimum period of two years.
They should have been established under an Act of Legislature / equivalent, or registered appropriately within the Indian Union, or the Indian National Chapter of recognized international professional body.
They should have run courses related to Psychology, MSW or Developmental studies, Women Development, Disability Rehabilitation, Law and Counselling.
Their accounts are audited annually by competent agencies.